Car Wreckers Frankston
Cash For Cars | Used Auto Parts | Free Car Removal
Australian Owned Wreckers
Cash for Used Scrap Cars Frankston
Our company is licensed car buyer and dealer who pay cash for all used and scrap cars Frankston.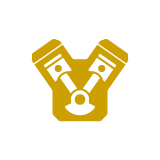 Quality Used Auto Parts Frankston
Genuine and fully functional second-hand car parts are available for almost all makes and models.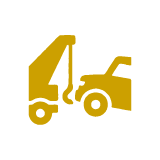 Free Old Car Removals in Frankston
We offer free car pick up, removal and towing service in Frankston for old, junk and scrap cars.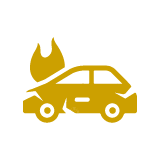 Car Dismantlers Recyclers Frankston
For car dismantling and recycling in Frankston, people can contact us to sell their dead cars.
About Car Wreckers Frankston & Used Parts
In order to earn maximum cash for your unwanted, used, junk, broken, or scrap cars in Frankston, contact Car Wreckers Frankston!
We have some of the remarkable junk car removal services that we offer across all the suburbs of Frankston. We even deliver our services around the 10 km radius of Frankston. Anyone with their old car can turn their junk car into cash instantly. Car Wreckers Frankston is your one stop where you get no just instant cash value for your unwanted car. But we also assure you of high-quality environment-friendly car recycling.
Selling your unwanted, used, junk, broken, and old cars to the brand car wreckers in Frankston is not as difficult as you might think. Our car wrecking company has a simple routine. All you need to do is simply get in touch with our team. Do that by either calling our customer care helpline or by emailing us.
Top Dollar Cash for Cars Up To $12,999
At Car Wreckers Frankston, we are known to pay the maximum value for your junk, scrap, used, flood-damaged or accident-ridden car. And in addition to offering you the best possible cash quote in all of Frankston, we offer to pay it to you instantly on the same day.
How much cash can you get for your unwanted car?
Depending on the overall state of your car, we give you our best offer that may exceed up to $12,999. Moreover, we can guarantee our cash quote to be the most reasonable in all of Frankston.
Car Wreckers Frankston offers a completely free no-obligation evaluation which means that you are not bound by our company in any way even after we give you our offer. After receiving our cash quote, you can look around for any other offers as well that you might find.
How long will take for us do pay you the quoted amount?
Besides paying you top dollar cash up to $12,999 for old, junk, and unwanted cars, we promise to make the payment on the same day as well. Our team brings the full cash for your car's worth along, and hand it to you before they tow it away.
At Car Wreckers Frankston, we also let you opt for a bank transfer as your payment method, if you do not prefer in instant cash payment. Our team makes sure to transfer the money to your bank account before your car reaches our yard.
How it Works?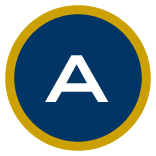 Free Quote for Car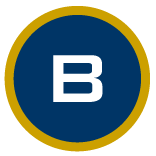 Book a Time with Us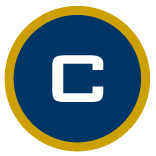 Cash on Spot & Removal
Sign Up For 100% Free Car Evaluation Today
As mentioned earlier, anyone in the greater Frankston region can easily sign up for an evaluation by contacting our team.
With Car Wreckers Frankston, our friendly team of experts is always active on our customer care helpline (03) 9020 5477 responds promptly to you queries. For anyone who wishes to receive an instant cash quote, we have our quick and easy cash quote form online. In this form we ask you about just the basic details of your unwanted or scrap car. And your contact information.
Mileage
Model and Year of Manufacture
Overall Condition of the car
Your Name
Contact Number
Full pickup address in Frankston
After you submit all the necessary details of your contact and the car that you wish to sell. You instantly receive a cash quote. Our evaluations are based on the overall condition of your car. And we try our best to give pay you maximum cash for your old, junk, or scrap car.
Same Day Car Removal and Free Towing Frankston
We happen to have a very convenient car removal routine, we start off by letting you pick a suitable day for the car removal. Yes, at Car Wreckers Frankston, we let our clients choose a day for towing. Because our ultimate goal is to provide our clients with maximum convenience; choosing a day for removal being the first step.
How long does it take for an unwanted car removal?
Regardless of where in Frankston you are located, our car removal team manages to reach your location within twenty four hours. Not only do we reach your location on time, we also make sure to proceed with rest of the steps pretty fast as well.
When will I get paid for my car removal?
As soon as we reach your location, we first check for the proof of your identity and authentication etc. Then our experts quickly do an inspection of the car. It normally takes a few minutes and as soon as we are through, we give you cash for your car's worth and tow the car away.
What do you need to do before your car being removed?
Although our team takes care of it all, be it the paperwork, cash payment or the towing, we still appreciate a little preparedness on your part. Make sure that you have all the necessary documents ready before our arrival. We also appreciate you making way for our tow truck to access your premise.
Sell Us All Unwanted, Scrap, Junk, Old, or Used Cars
Car Wreckers Frankston has excellent cash for car and car wrecking deals for almost every single car model. Whether it is old, new or discontinued, we buy all. Take a look at the list of car models below and contact us today for an instant free car removal
Even if you do not see your model in our list, you can still talk to our team and tell us about your car, van, 4WD, pickup car, minivan or the SUV that you wish to sell.
Services Offered at Car Wreckers Frankston
In our car wrecking yard, we assure you of all the services listed below, all while making sure that you are charged for none.
Free junk car evaluation
Top dollar cash for cars up to $12,999
Free towing service
Hassle-free car wrecking
Expert car dismantlers
Clean-green recycling routine
Genuine spare parts
Scrap car buyers
At Car Wreckers Frankston, we are committed in providing best services to all our customers in Melbourne.